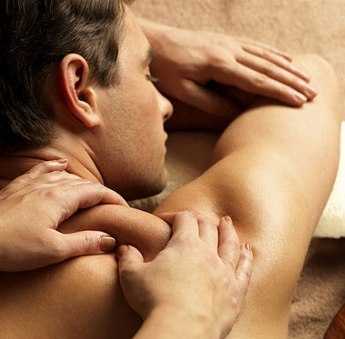 Deep Tissue Massage

Deep Tissue Massage is frequently demanded service at Crystal Spa & Massage.

Deep tissue massage is aimed at the deeper tissue structures of the muscle and fascia, also called connective tissue, which is great for relieving chronic muscle pain that's aggravated by traveling. Whether you've just taken a long flight or you've been stuck in a car for weeks, booking a deep tissue massage can help you alleviate chronic muscle soreness so you can get back to enjoying your vacation.

Deep tissue massages use many of the same movements and techniques as Swedish massages, but the pressure will generally be more intense. It is also a more focused type of massage, as the therapist works to release chronic muscle tension or "knots"—also known as "adhesions."

At Crystal Spa & Massage, you will get a true massage service without paying any extra cost, just contact us.